an internationally awarded mobile-supported  Edu-game featured at several international occurrences
IT-Supported Edu-game - Workshop
In an exciting way, participants learn to solve challenges required to bring balance in preserving the environment, economical excelling, bringing cultural vibrance, and social benefits. This IT-supported interactive game develops Sustainable Development skills through creative teamwork.
---
Play Sustainability! (among other efforts of our team in the field of Sustainable Development) was acknowledged by honoring "ReMaking Tesla / ChaOS" as a Cross-Cultural Ambassador of UNESCO Club at Sorbonne University (a list including Nobel Prize winners and distinguished individuals).
It won a grant from the UiO : Energy / UiO : University of Oslo, to be part of the Oslo European Green Capital 2019.
Notable executions at: Climathon Belgrade and Climathon Oslo 2019/20, Tesla Eco Forum 2017, Forum Vlasina 2018, and Oslo European Green Capital 2019 (Norway) (read more about this event),.
Participants are learning of and experiencing UN Sustainable Development Goals through solving real-world problems. They are experiencing multidisciplinary work from the perspective of taking one of 4 roles of 4 Sustainable Dev pillars and trying not to make world unsustainable by their solutions. Players use playing cards, physical map, and technology, and go through experiential learning, or Problem/Challenge Based Learning.
Participants are also experiencing collective + individual development, through raising awareness, an embodiment of the goals, and dialogue. We apply methodologies like discovery-driven learning, Machine learning, Natural Language Processing, Self-determination theory, lateral thinking, and more.
The game develops creative thinking, multidisciplinary collaboration, sustainable project development, collective problem-solving.
It relies on performance activism and (collaborative) socially engaged art to improve motivation, community building, and crowdfunding for the participants' work.
Play Sustainability! is supported by


and others listed at play-sustainability-recommendations.references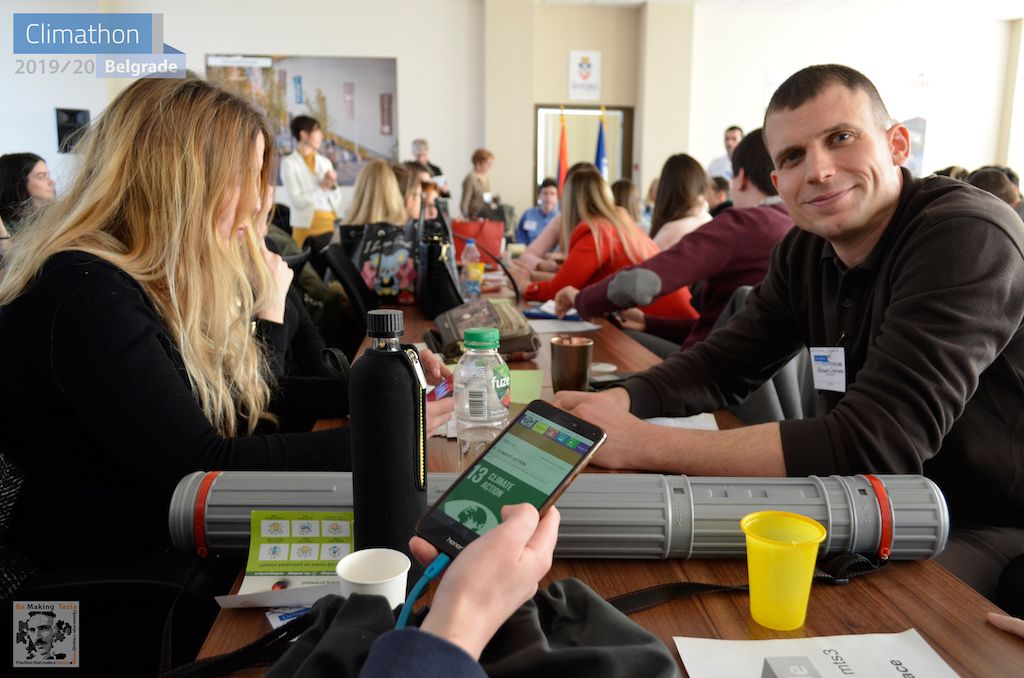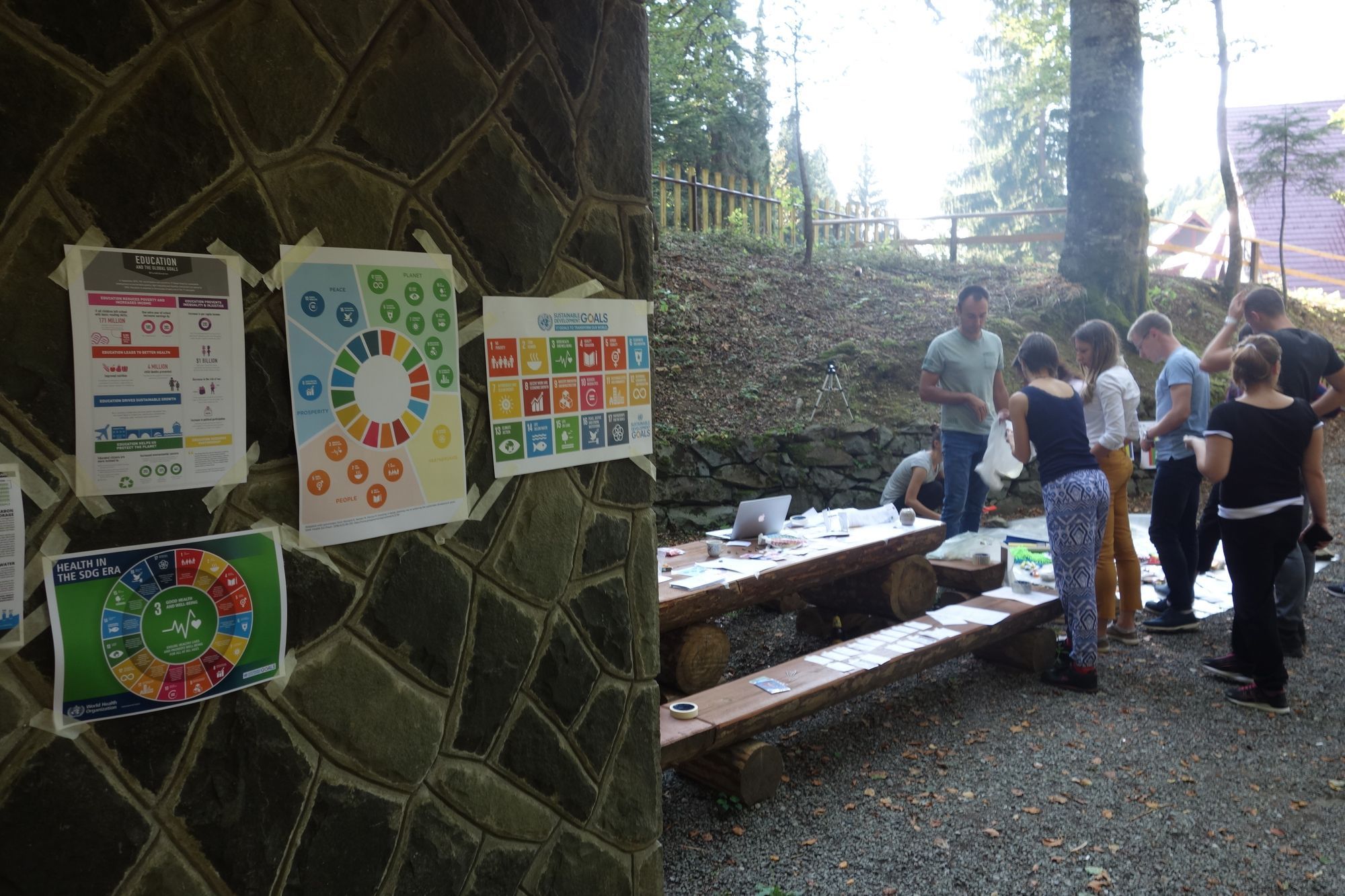 IMPORTANT DON'T MOVE THIS - IT'S FOR A GALLERY LIGHTBOX
More of our Sustainability/Climate Actions at https://cha-os.org/play-sustainability