ChaOS has co-organized various workshops around the world focused on Innovation and (Collective) creativity fostering and training. Our approach is - interactive education and education augmented by mobile IT-ecosystems.
We develop methodologies and systems in an agile evolutive way, in lean cycles. Each workshop is accordingly a moment for us to evaluate our approach and system, to learn and to improve it.
Our activities cover multiple years of international events focused on climate change, ecology, and sustainable development.
Some of them are listed below and for the rest, please visit the link
---
IMPORTANT DON'T MOVE THIS - IT'S placeholder FOR A TOC
Climathon + ReMaking Tesla 2019-2023
Climathon is the biggest collective climate action taking place in more than 200 cities in 65+ countries on all continents.
Climathon Belgrade is organized by ChaOS and supported by City of Belgrade, Secretariat for Environmental Protection, Chamber of Commerce of Serbia, Academia and many other partners.
Climathon Belgrade used advanced ITechnology to make it possible for great number of participants and interntional spekers and mentors to work together even being remote. Illustrated Reportс from the Climathon Belgrade are available at https://climathon.colabo.space/en/dogadjaji/.
We highlight the first Climathon Belgrade 2019/20 that was the biggest Climathon in 2019 in the Eastern Europe.:
https://climathon.colabo.space/en/climathon-the-biggest-climate-action-despite-the-pandemic/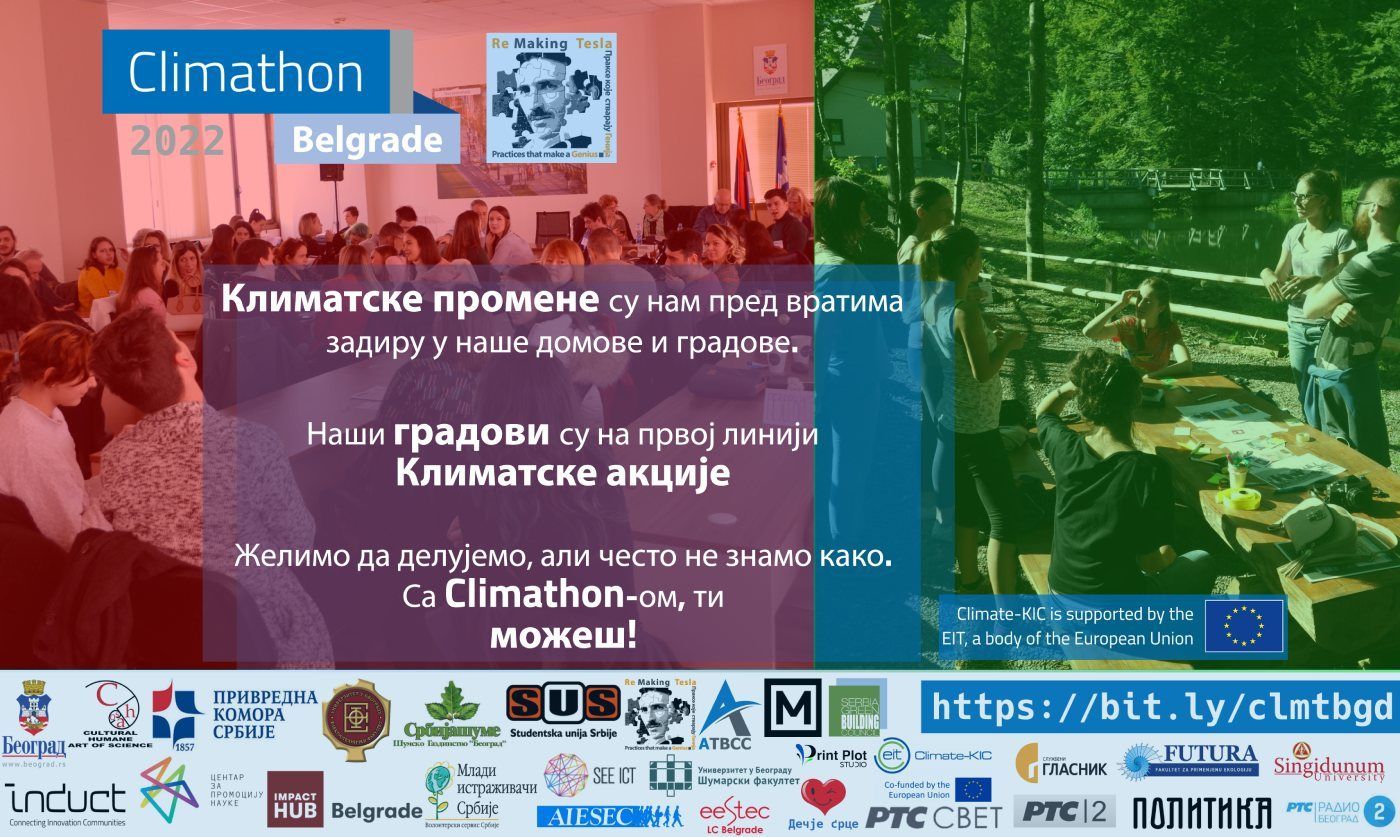 ReMaking Tesla part of the event is organized under the motto "Technology & Education for Planet/Social Good". It enhances solving of sustainable development and climate challenges at Climathon Belgrade.
ReMaking Tesla on Tour 2018

As the part of our ReMaking Tesla Tour, our team has hold workshops and talks at various conferences and events around the world during 2018.
Read more about ReMaking Tesla on Tour 2018 workshops ...
Play Sustainability @ Oslo European Green Capital 2019. Climathon Oslo 2019
Participants of these two connected events in Oslo, Norway, organized by ChaOS, were developing team skills around UN Sustainable Development Goals, multidisciplinary co-creation, Sustainable project development, and IT-supported problem-solving.
Play Sustainability! (among other efforts of our team in the field of Sustainable Development) was acknowledged by honoring "ReMaking Tesla" as a Cross-Cultural Ambassador of UNESCO Club at Sorbonne University. It won a grant from the UiO : Energy / UiO : University of Oslo, to be part of the Oslo European Green Capital 2019.
Play Sustainability! is supported by


the FICCI Global Higher Education Summit, India
The summit focused on Education for Tomorrow: Future of Education and Strategies, Digital Education, Innovation and Ed-Tech Startups.
ChaOS (as a part of an international consortium gathered around the Metaversity/Protopia initiative), demonstrated its Socio-IT ecosystem for interactive, digitally-supported education.
Through a series of interactive lectures and serious games, workshops, CoLaboarthon cultural collaborations, and meetings with academia, cultural institutions, and entrepreneurship representatives, our consortium demonstrated the benefits of our approaches to the future of education, social entrepreneurship, and foresight training.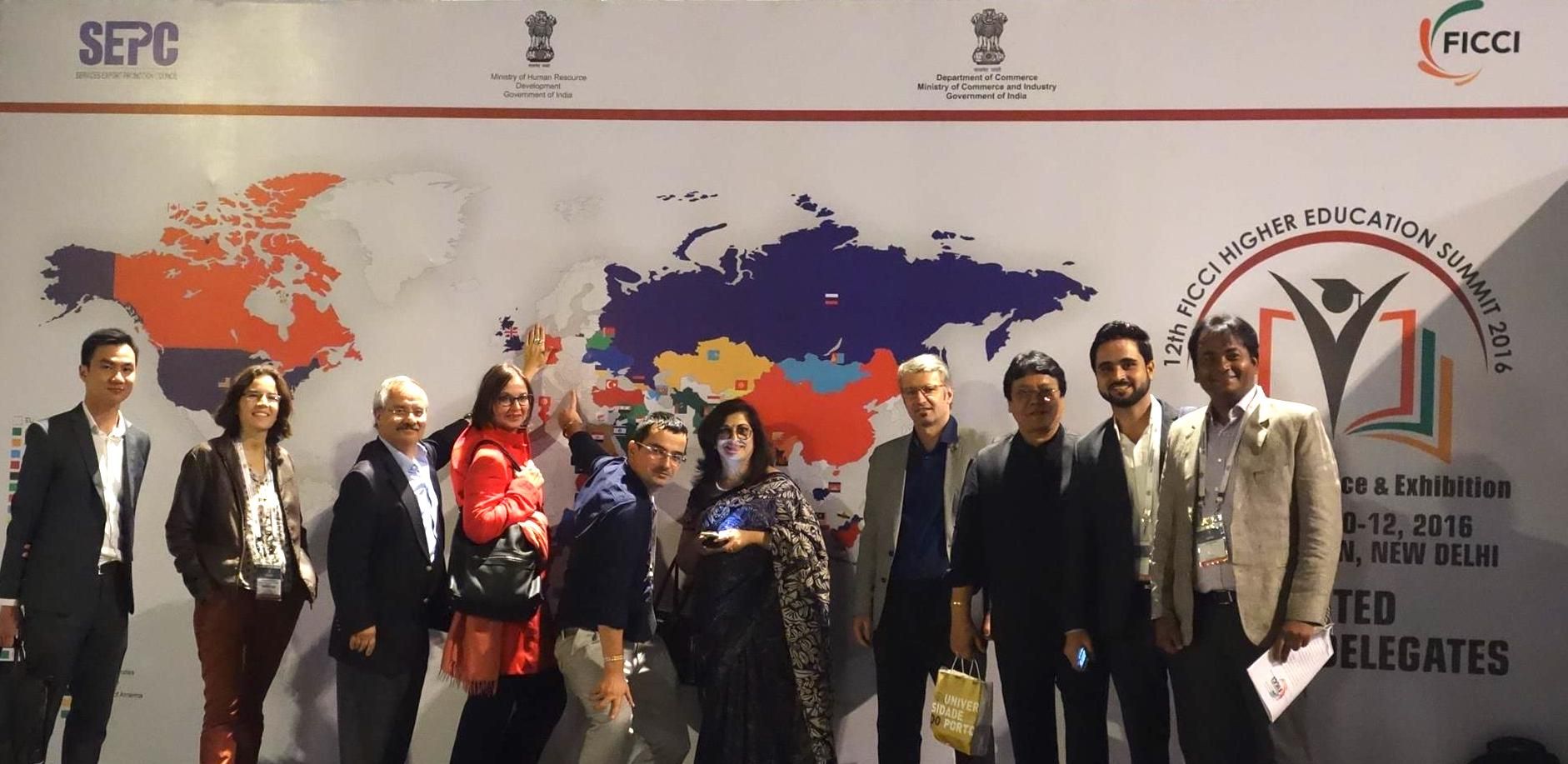 Established in 1927, FICCI is the largest and oldest apex business organisation in India. Its history is closely interwoven with India's struggle for independence, its industrialization, and its emergence as one of the most rapidly growing global economies. It serves its members from diverse regional chambers of commerce and industry across states, reaching out to over 2,50,000 companies.
FICCI has been organizing a Global Higher Education Summit for the last 16 years, supported by the Ministry of Education, the Ministry of Commerce and Industry and University Grants Commission, which has become one of FICCI's signature events and a sought-after platform around the world.
Unity out of Diversity - through Artistic Dialogue @ InSEA
Malta, October 2019
We are honored that our Workshop is accepted at the InSEA 'Art Education - Conflicts and Connections' Seminar.
More at https://cha-os.org/en/insea-workshop/
Poetry on the road
In the initial phase of the project we already gathered 50+ poets collaborating in 8+ languages - on topics of migrations, being a refugee.
http://colabo.space/colaboarthon/poetry_on_the_road/
The Poetry on the Road project is envisioned according to our belief that resolving the world's hottest social issues requires both rational and emotional (even non-verbal) dialogue. Yet а solid structure and guided behavior are essential for these aspects of dialogue to coexist. Accordingly, our consortium of poets, artists, and researchers in the fields of psychology of (collective) creativity and creative writing, theatre practitioners, and IT-developers proposes the development of an online+offline IT-ecosystem that will support cross-border multidisciplinary Art + Science dialogues on critical social questions. It will be available for free to be used by other organizations/communities. It will be based on the Colabo.Space ecosystem and the CoLaboArthon framework, already used across 3 continents.
Hand And Voice (Рука и глас)
is a project (enabling deaf teenagers and poets to co-create poetic performances), executed in Serbia, being a prototype of CoLaboArthon.
Poezin, UTLOSS and ChaOS representatives executed this project, and its both instances were supported by Serbian Ministry.
(More ...)
Mediapolygon
Tyumen, Siberia, Russia, 2017
**Project connecting poets and painters, through journalists, with real-life stories from Siberia, Russia. **
We see benefits for journalist, through provoking long creative leaps, helping them to see facts from a different viewpoint, to see creative/dramatic/emotional details, and through improving collaboration among journalists.
It was fascinating to see, when put in the right atmosphere, in an artistic environment (even through a socio-IT ecosystem), and provided with a customized inspiration, how poets can create a poem of a good quality in a short time. Under these requirements poets created poetry that is deeper connected to their initial emotions, coming from their guts, and more inviting for further artistic collaboration.
(More ...)
Workshop "Un/Balancing complex systems: Which data to look for? How to build thriving knowledge communities?"
BUNB conference, Colombia
Teaching about shared knowledge creation and collaborative dialogue through the ecological issue of the Yasuni National Park (Ecuador) - Yasuní-ITT Initiative.
Objectives: Practicing art+science collaboration with the Colabo.Space system. Cooperation with Knowledge Federation and Research Arts (Berlin)
Workshop "Colabo.Space (CollaboFramework) @ ITBA'16"
Instituto Tecnológico Buenos Aires, Argentina
Teaching and practicing behaviours, technologies and approaches for augmenting and supporting Leadership and Systemic Innovation. Participants: Students of Doctoral Program in Leadership and Systemic Innovation.
International Tesla Congress
Sava Centar, Serbia
http://www.tesla2017.com
ChaOS, in cooperation with Knowledge Federation, promotes and supports organization of this "The History of the Future" event. ChaOS takes part in uniting online and offline worlds of the congress, art and science, future and past, just as Tesla used too and is still doing.
Knowledge Federation Biennial Conference
Inter-University Centre Dubrovnik, Croatia
This international conference is envisioned to provide space for experts and business innovators to brainstorm and federate knowledge and actions on topics like "Tools and Practices for the Collective Mind Revolution". ChaOS, as a federating member of Knowledge Federation, supports its organization, focusing on providing of technologies and methodologies for networking, knowledge sharing and energizing.
Protopia Futurizer
UCLA, Larnaca, Cyprus
http://www.protopialabs.org/futuriser.html
ChaOS took part in this inspiring community of evolutionary learning labs, that understands that new education paradigm is emergent and organic, so it cannot be mechanically "assembled". It can only be grown by those who already hold some of the keys of the future.
ChaOS members were one of educational innovators who want to create a society based on a collaboration, co-creation, collective wisdom, and compassionate development.
We presented our research on collaboration methodologies and organized a ColLaboArthon through 2 workshops - at the 1st we used Colabo.Space (CollaboFramework) to identify challenges in "IT augmented and collaborative Education Systems"; on 2nd we worked on specific ColLaboArthon "game mechanics" and emotionally energized content. Presentation/play in the form of Jam Session Flash Mob at UCLA was an outcome of these multiple steps.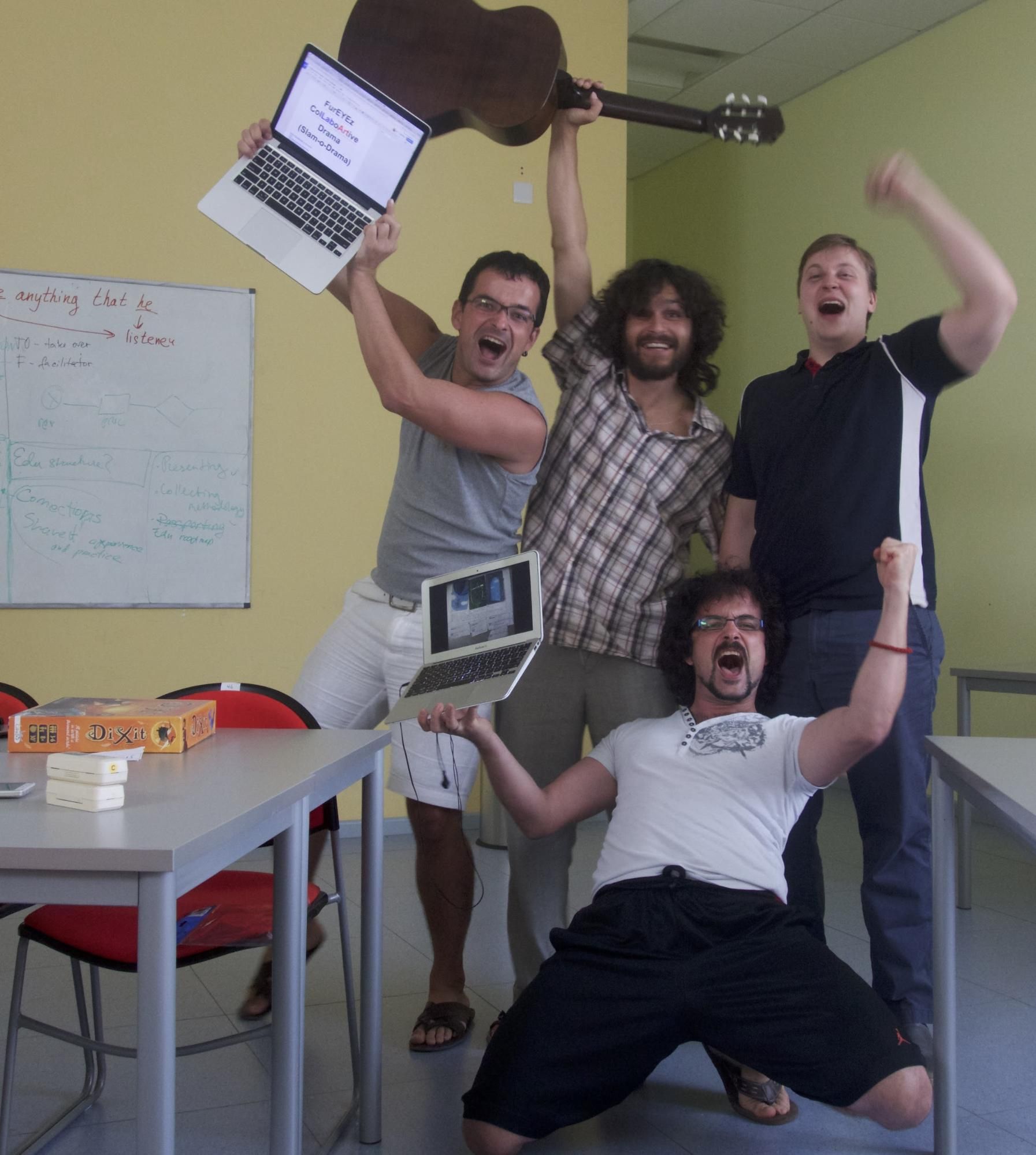 IMPORTANT DON'T MOVE THIS - IT'S FOR TOC