Monday, December 16th 2019, 16:30 - 20h
SAVE THE CLIMATE! LEARN SUSTAINABILITY!
HAVE FUN! WIN CASH PRIZES!
FREE Entrance! Quick REGISTRATION required at http://bit.ly/ps-oslo
(free drinks and snacks)
In an exciting way, you'll learn to solve the city's challenges to excel as green capitals, economically, to be culturally vivid, and socially beneficial.
In this IT-supported team game, you and your team will develop skills around UN sustainable development Goals.
REQUIREMENTS: 14+ years old; bring with you a smartphone (charged or with charger for 3-4 hrs work); preferably with smartphone headphones (for the game videos); you will read and write in English; to be registered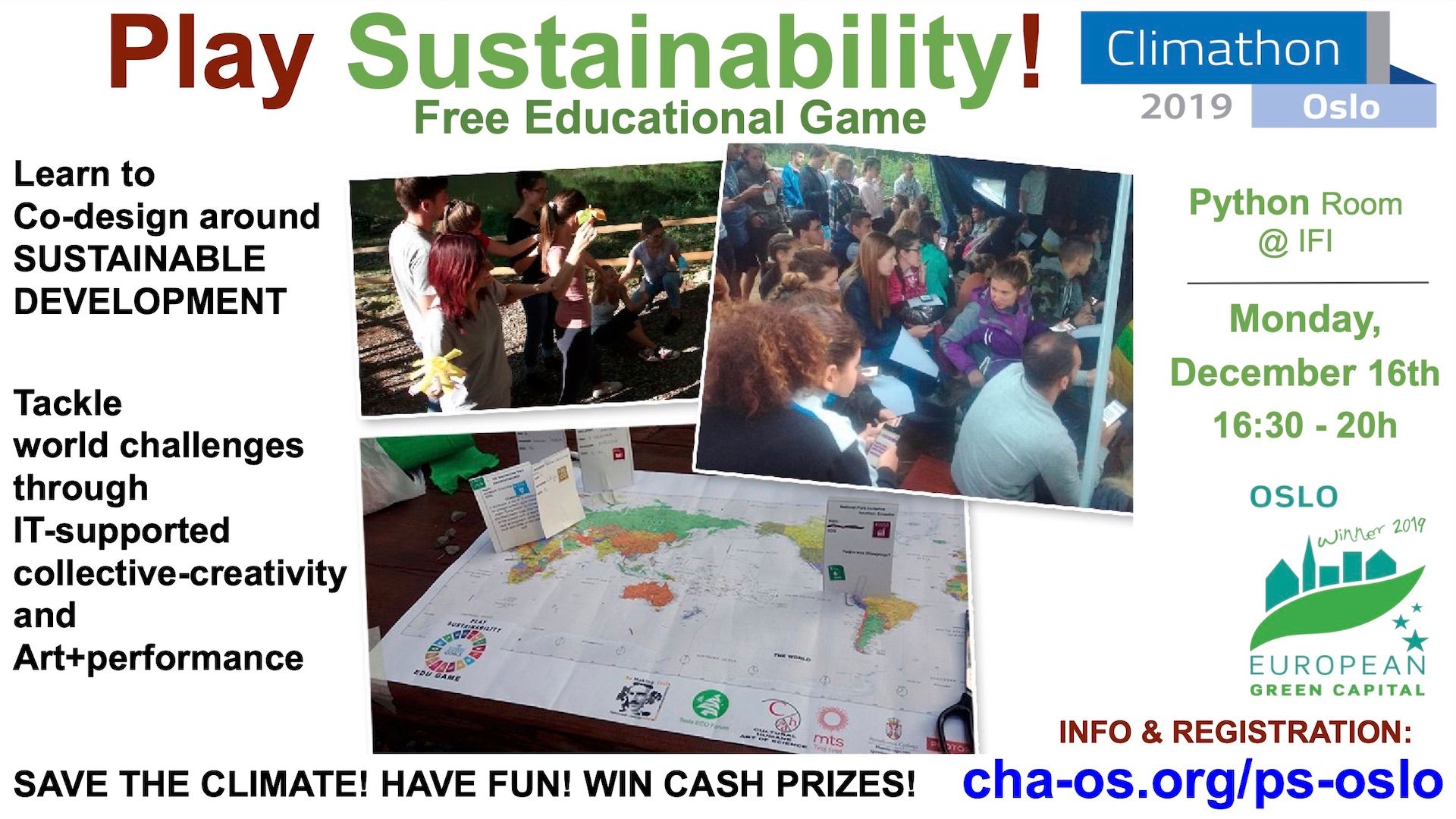 LOCATION: Python Room at IFI : University of Oslo
Ole Johan Dahls Hus, Gaustadalléen 23 B
https://goo.gl/maps/tDYFA21fkKZmhZC5A
Facebook event: https://www.facebook.com/events/453265298697044/
Play Sustainability
a part of the Oslo European Green Capital 2019 programme
Developing team skills around UN Sustainable Development Goals
Multidisciplinary co-creation | Sustainable project development | IT-supported problem-solving
Have fun and develop creative and out-of-the-box thinking  | Collective creativity | Solve challenges through Art+performance
More about Play Sustainability! (Click to expand)

DETAILS

This game happens both in the physical and virtual worlds. You will learn UN Sustainable Development Goals, practice multidisciplinary work by taking roles of 4 pillars of Sustainable Development while trying not to make the world unsustainable by your solutions.


WHAT WILL YOU LEARN?

You will be trained in creative thinking, multidisciplinary collaboration, visualization, sustainable project development, computer-supported- and collective problem-solving.

You will identify your sustainable development vision, create group vision and go through experiential and Quest Based Learning.



WHAT WILL YOU PRACTICE?

Participants will be matched by IT-ecosystem around the SDG goals and develop activism and artivism skills, aiming to continue teamwork even after the event.

The aspects regarding the social and cultural pillars of Sust. dev and methodology for the creation of creative pitches will be based on world-wide practiced CoLaboArthon, developed by the international consortium, and supported by the Republic of Serbia, Ministry of Culture and Information.

Participants will experience the collective + individual development/awareness/embodiment of green/sust.dev visions through artistic performance. Using (collaborative) socially engaged art, they will learn how to raise motivation, build communities, and crowdfund their activism.
Climathon
the world's largest collective climate action, uniting 113 cities and reaching 150+ million worldwide each year.
Climathon is executed through hackathons that solve climate challenges and by networking climate-related businesses, start-ups, and local policymakers.
more about Climathon: https://climathon.climate-kic.org/en/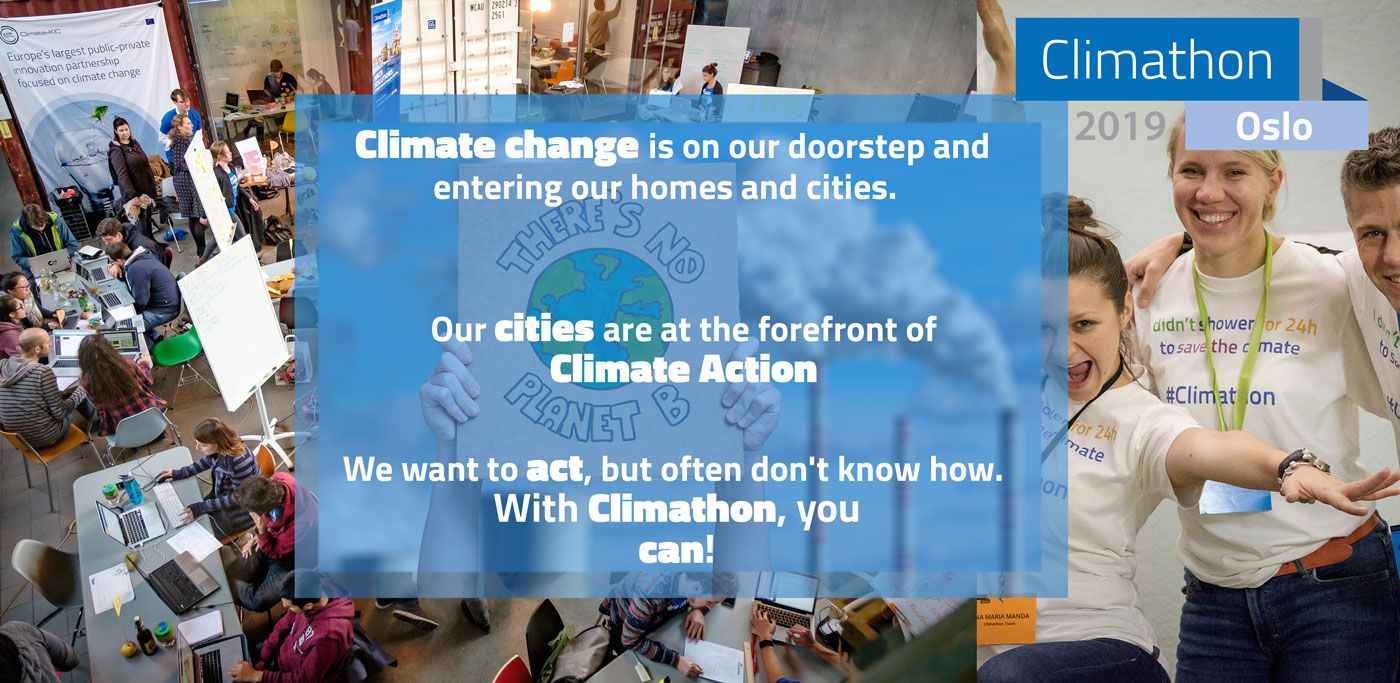 Welcome and please register at http://bit.ly/ps-oslo.
For more info, you can contact us at chaos.ngo@gmail.com and by calling us at +44 7 4444 81558
---

IMPORTANT DON'T MOVE THIS - IT'S FOR A DATE