LitTerra is a world of literature; a place where readers can explore books and walk through them. It is a place where readers are researchers and travelers again, where writers are guides, and researchers are explorers.
LitTerra augments books in multiple ways, spatial, temporal, entities, writing stylistics, character analysis, cross-books'/writers' interactions, etc.
LitTerra is project in progress. We are currently in the process of migrating our offline tools to online WEB service and scaling the service to high capacity. In the parallel, LitTerra team is doing research in the LitTerra related field and trying to incorporate research into the LitTerra service.
LitTerra wouldn't exist without Bukik
LitTerra Team:
Sasha, Mile, Rudan, sasharu@ifi.uio.no, Oslo University, PhD Candidate, Computer Science
Lazar Kovacevic, lakinekaki@gmail.com, Inverudio, MsC, Machine learning, SEO
Eugenia Kelbert, zhenia.kel@gmail.com, UEA University, UK, PhD, Comparative Literature
Sinisha Rudan, sinisa.rudan@gmail.com, ChaOS, Serbia, MSC, Science + Art
Tamara Butigan, tamara@nb.rs, National Library of Serbia, Chief of International Cooperation
Miroljub Stojanovic, misa.stojanovic@nb.rs, National Library of Serbia, Chief of Digital Libraries
Official website: http://www.LitTerra.net

NOTE: We are migrating our servers to the Oslo University Cloud, please bear with us, they will come shinier back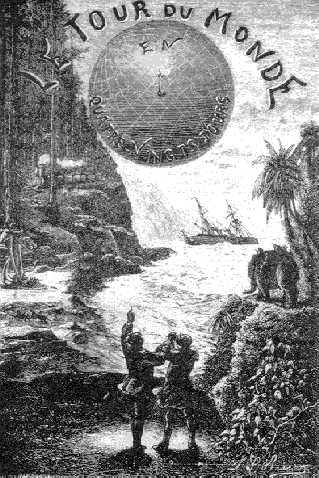 AROUND THE WORLD IN EIGHTY DAYS by JULES VERNE
English translation by George Makepeace Towle (1873)
57 Original illustrations by Alphonse-Marie de Neuville and Léon Benett (1873)