As the part of our ReMaking Tesla Tour, our team hold workshops and talks at various conferences and events around the world throughout 2018.


1. PPLG Conference
Thessaloniki, Greece
April, 2018
Workshop on topic of migration and refugees, augmented by ColaboWare (hardware UI for frictionless social processes) as part of
research presentation on ecosystem for social good
AUGMENTATION OF CREATIVE COMMUNITY PRACTICES BY SOCIO-TECHNICAL ECOSYSTEMS
(COLABO.SPACE: TOOLS AND METHODOLOGIES SUPPORTING COLABOARTHON)
This presentation was a starting point and an open call for the dialogue between IT-developers/researchers and researchers/practicants of Creative Community Practices (CCP) - the one that will explore ways of augmentation of the CCP (including play and performance, and crowdsourced charity) by socio-technical ecosystems.
We this complexity by the international 'Scalable Collective Mind' initiative, that among others include an objective related to this conference: 'Developing Scientific and Technological Framework (Standards, Protocol, Language) for Behavioral-driven Socio-IT ecosystems'
We are addressing augmentation processes of co-creation of performance, collective multidisciplinary exploration, dialogue on emotional and rational level, and collective awareness.
Key-words: Multidisciplinary Co-creation, Wicked Problems, Social Innovation, Collective Awareness, Collective Creativity and Innovation, Performance Activism, Collective Emotional Intelligence, Collective Awareness Platforms for Sustainability and Social Innovation, Scalable Collective Mind.
COLABOARTHON - INCLUSIVE PLAY - DEVELOPING COLLECTIVE AWARENESS AND EMPATHY
(FROM BRAINSTORMING TO ART)
ColaboWare
2. Festivale Internazionale di Poesia Milano
http://www.festivaletteraturamilano.it/FIPM/
Milan, Italy
May, 2018
collective poetry writing through usage of Colabo.Space
Initiation of the international project Poetry on the Road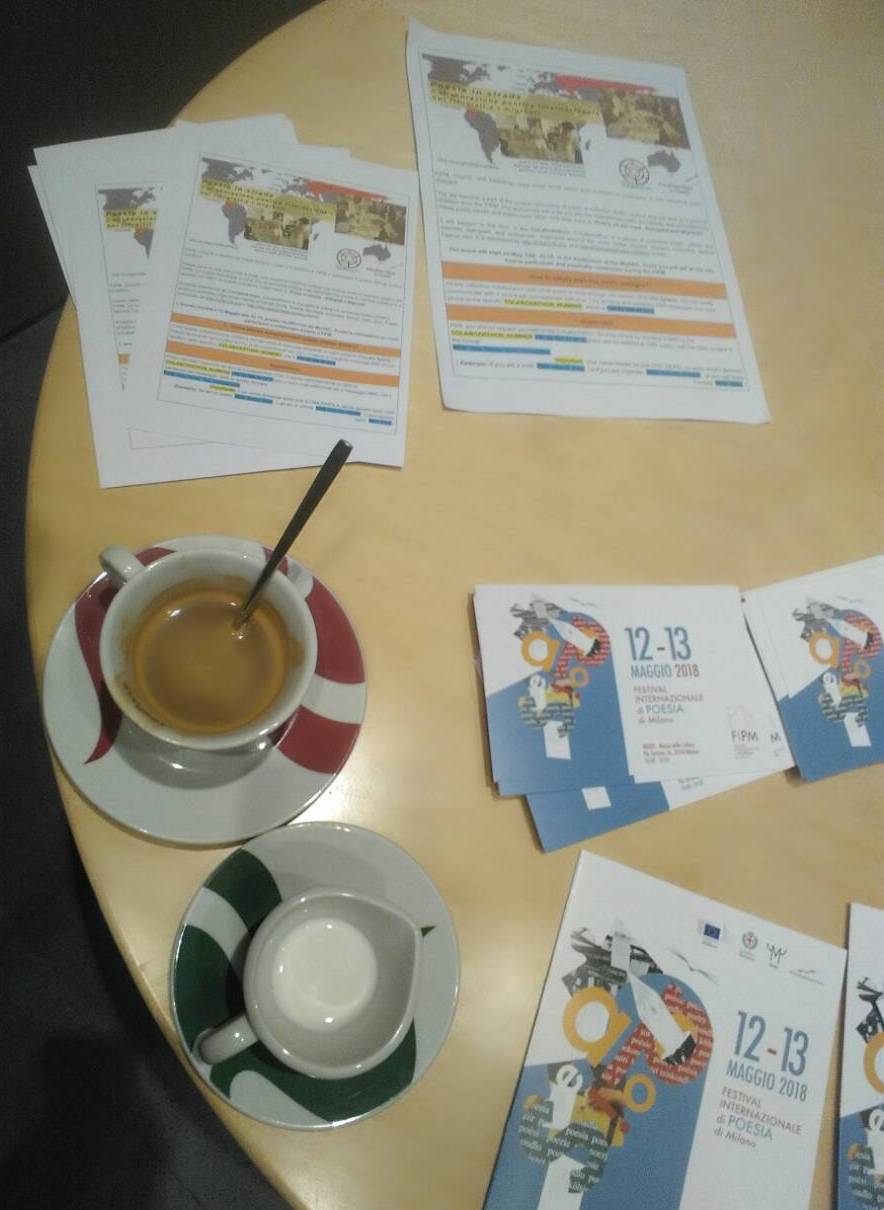 3. Forum Vlasina
Vlasina Lake, Serbia
July, 2018
two workshops and educative presentation for students:
talk on collective intelligence and creativity
NCA (Networking for Collective Activism) mobile app - part of Colabo.Space
Play Sustainability - Sustainable Development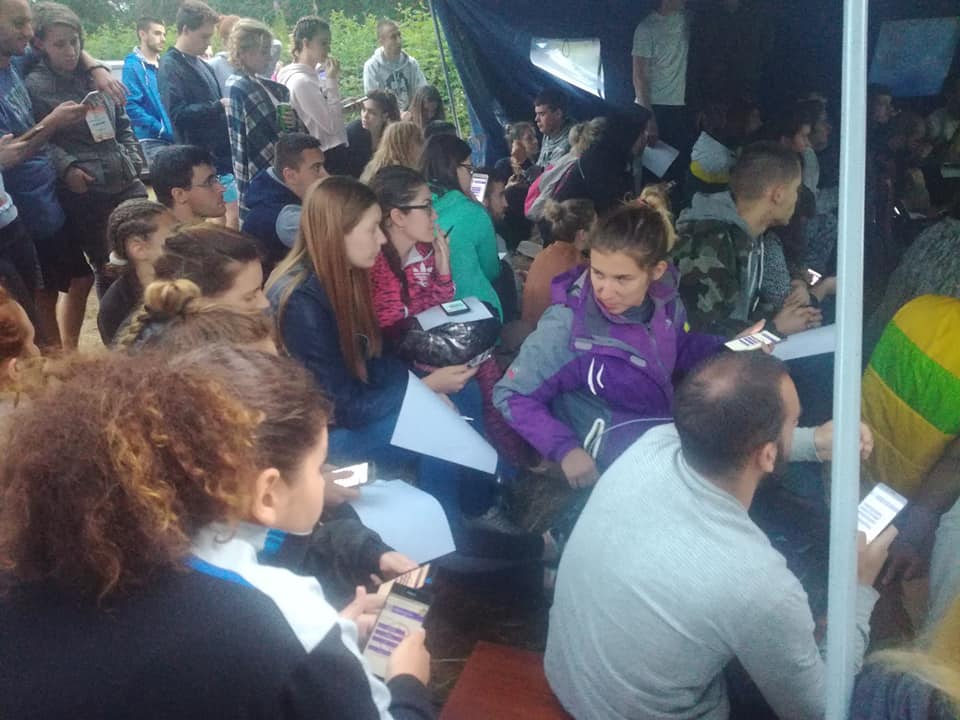 4. Tesla Eko Forum
Mountain Goch, Serbia
August, 2018
talk on collective intelligence and creativity
NCA mobile app - part of Colabo.Space
5. Eco Meeting
https://www.energetskiportal.rs/dogadjaji/eko-susret-na-vlasinskom-jezeru
Vlasina Lake, Serbia
September, 2018
presentation
6. Performing the World
http://www.performingtheworld.org
New York, USA
September, 2018
workshop - PSC
non-verbal dialogue and performance, collectively created out of individual dreams through Colabo.Space. Augmented by PlaySound and AudioCommons.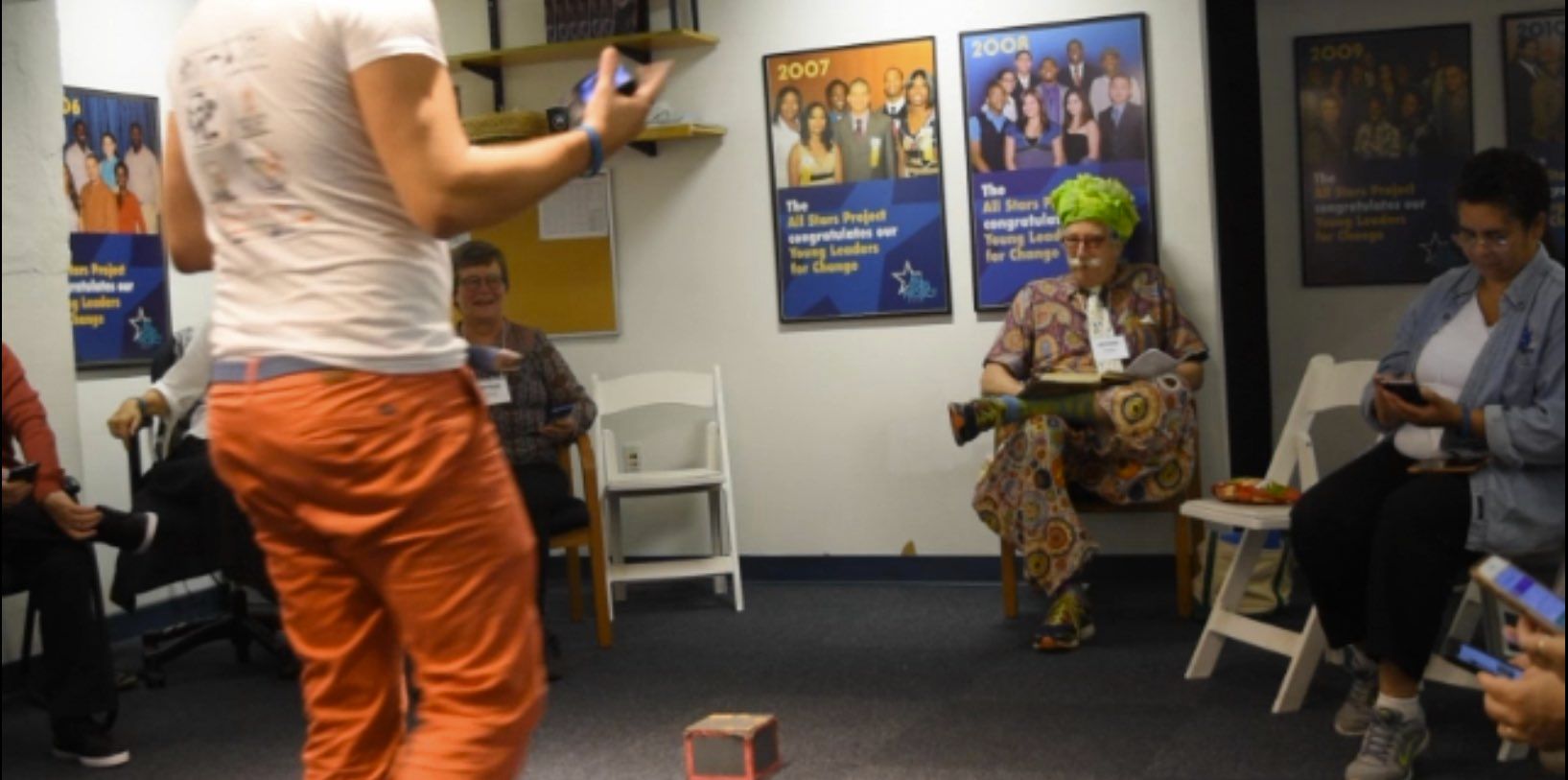 7. Business Angelina
Sremski Karlovci, Serbia
October, 2018
2-days training for female entrapreneurs, organized by BiznisNova
multiple training programs and tools implemented, including:
DialoGame format for energized, structured, focused, and gamified dialogue
NCA mobile app - part of Colabo.Space
8. Everyday Heroes
Dresden, Germany
November, 2018
ERASMUS+ project on topic of Civil Courage
whole day Training
PSC
NCA mobile app - part of Colabo.Space