an instance of CoLaboArthon
An INTERNATIONAL POETIC DIALOGUE, organized by the International Poetry Festival of Milan (http://www.festivaletteraturamilano.it/FIPM/), ChaOS NGO (http://Cha-OS.org), the International Forum ReMaking Tesla (http://www.ReMakingTesla.com/en), and partners.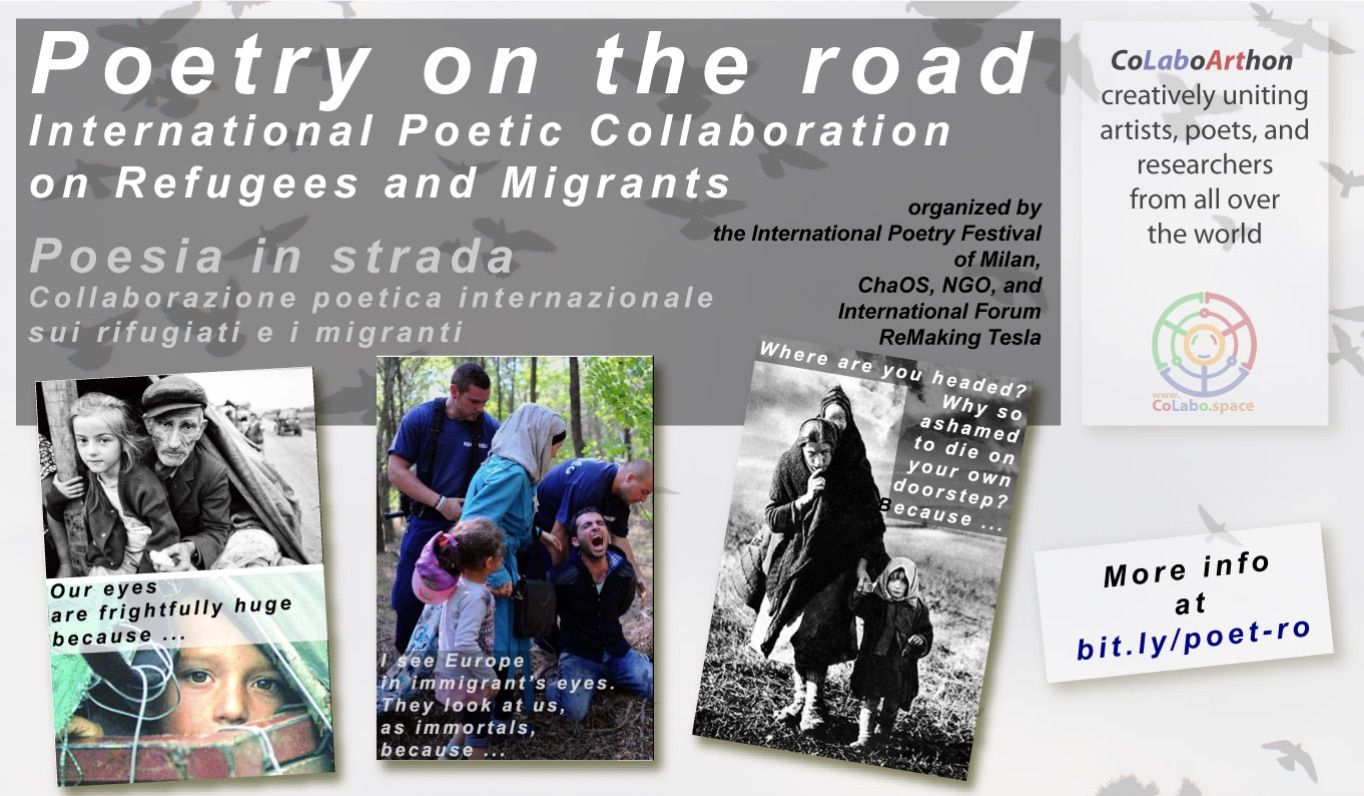 gathering over 50+ poets, collectively writing in 10 languages on humane topics
It inspired several presentations and performances, including our co-organizing of the ERASMUS+ Everyday Heroes project. It unites IT technology and Art.
More at http://colabo.space/colaboarthon/poetry_on_the_road/
This project joins power of Art with power of Science. Power of Creative Writing with Pover of Performance.
The Colabo.Space technology applies the science of Artificial Intelligence / Machine Learning to go through all the received verses. Based on it, it integrates participants into the international poetic community, where they will be able (in the next step) to collectively create poetic verses and inspire each other, toward the collectively written poetry.
For more info
or if you are an organization that would like to partner with us and/or share this project
or to organize a new CoLaboArthon with us,
you can contact us at chaos.ngo@gmail.com