Prototypical Change of Future
City Game is an alive (real-time) realistic-model-based game simulating the process of building and developing the city of the future including its creative, social and economical aspects.
It allows participants to make their own vision of the future through favouring future trends and to realize it through the city. Like in a real life, they will propose their own projects, get them approved and eventually realized, strengthening or breaking down future-city trends, raise and spend resources, communicate with city authorities, make arrangements with each other and, of course, face to consequences caused by their action.
The game will show how trends influence the city and the city changes trends, how we can build our future in a social and economic context and which risks and opportunities we will get during its implementation.
City Game is developed by Metaversity (Russia) Team, ChaOS partner at ProtopiaLabs and ReMaking Tesla. ChaOS members are trained to facilitate it and they research and work on its augmentation with Colabo.Space.
---
Visions for Transition. Rapid Foresight
Dunne and Raby (2013) argue that visioning creates spaces for discussion and debate about alternative futures and new ways of being. This is highly related to our CoEvoLudens research.
FORECASTING: Rapid Foresight
"Forecasting is the process of making predictions of the future based on past and present data and most commonly by analysis of trends."
As presented, the game-mechanics of the City Game follows forecasting mechanism augmented through realistic and interactive scenario. In such way, the forecasted outcome, is rather result of the collective role-play and simulation, and therefore potentially more accureate and evaluated within the real-life environment and stakeholders.
Additionally, it is important to mention that the future trends that are used in the city game as part of the predicting the favourable future, are identified by the domain experts through the serveral sessions of the rapid foresight) process.
References:
Dunne, A., & Raby, F. (2013). Speculative everything: design, fiction, and social dreaming. MIT press.
Rapid foresight - https://asi.ru/eng/reports/69097/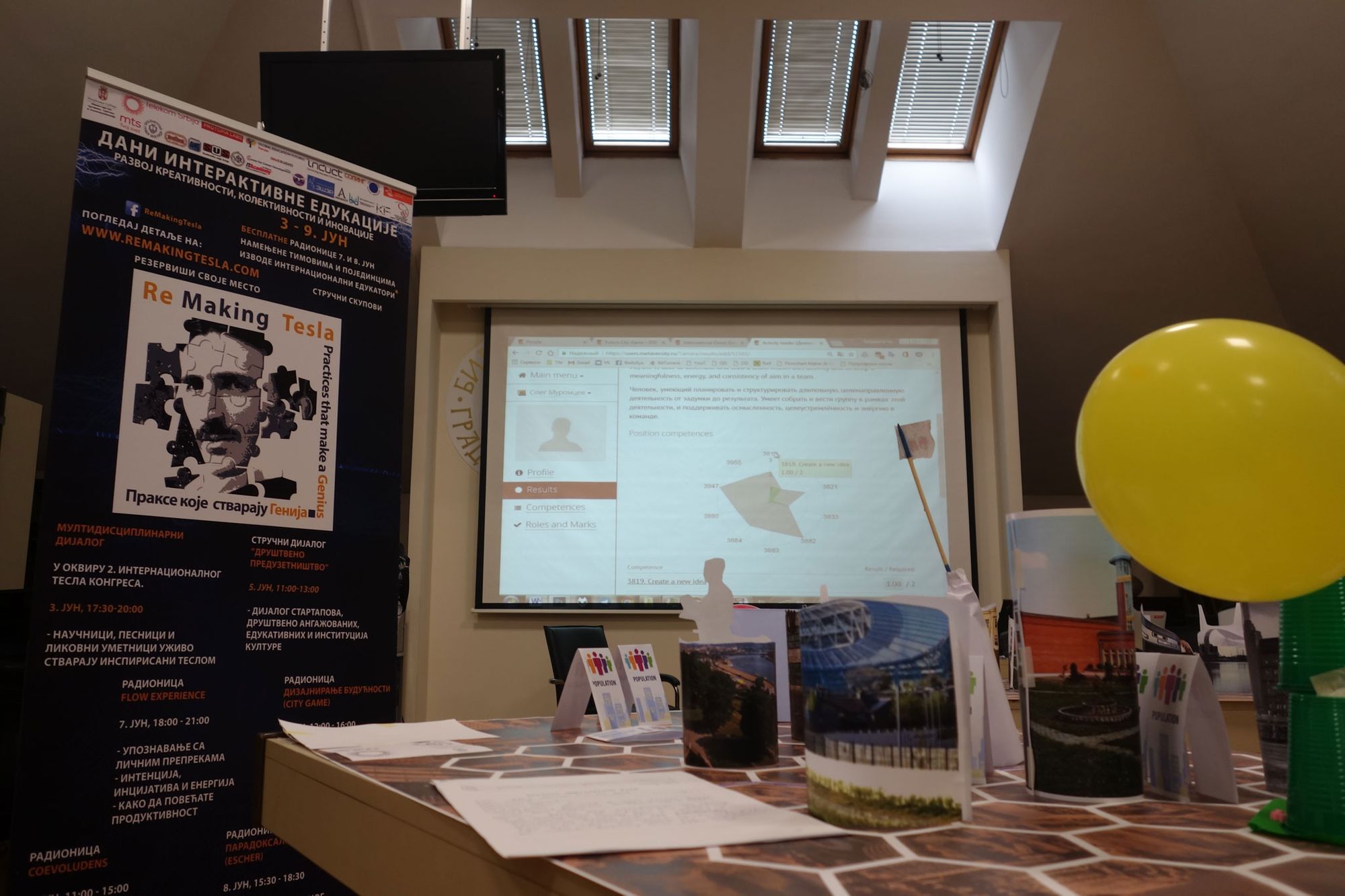 IMPORTANT DON'T MOVE THIS - IT'S FOR A GALLERY LIGHTBOX